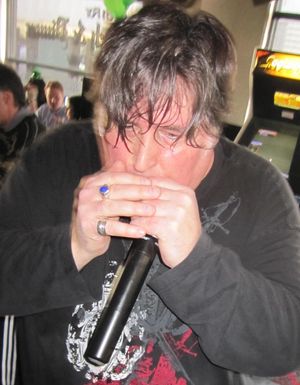 Michael Robitaille (vocals / guitar / harp) I've been performing all my life, starting out in the church choir. The first band I was ever in was a country band at age 16 with a group of "older" guys. It was the only avenue to play music in the small town where I grew up.

My performance experience is as eclectic as my taste in music having performed as a solo act for many years and with various bands. From a tragic, life changing experience came my obsession to form the Weathered Kings.

For me, playing music is a calling. It's something I feel I must do. The joy I feel when I'm performing to the best of my ability is the reason why I do it and it's what keeps me going. I want to share that joy with the audience every time I go out on stage.